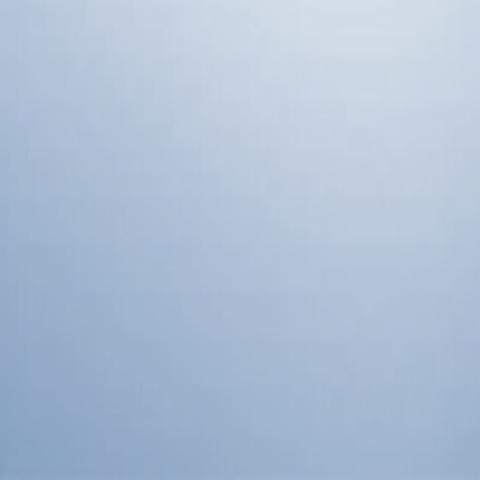 1. Employee Records
1.1. Employee Hire Records
1.2. Hourly Employee Manual
1.3. Salaried Employee Manual
1.4. Supplemental
1.4.1. Understanding Annual W-2
1.4.2. Designated Beneficiary
1.4.3. Contract Employees
2. Payroll Processing -Policies
2.1. Time in a Box Clock
2.2. Salaried Policy & Procedures
2.3. Departments
2.4. Employment Termination
3. Employee Benefits
3.1. Voluntary Employee Insurance
3.2. Cafeteria Plan (IRC Section 125)
3.3. Savings Program
3.4. Garnishments
3.5. 401K Program
• Pension Protection Act of 2006
3.6. Charities
4. Employee Safety
4.1. Policies
4.2. Substance Abuse
4.3. Mandated Documentation
4.3.1. First Injury Report
4.3.2. OSHA Log
4.3.3. Worker's Right to Know Act
4.4. Worker's Compensation
4.5. Safety Committee
5. Records
5.1. Government Poster Requirements
5.2. Maintenance of Short-Term Documents
5.3. Archive Maintenance
Three forms of E-mail Service are available:
WEB-Mail, Local Client, and Forwarded
Local Client Mail
Email clients on company computers retrieves
messages automatically on a scheduled frequency
(typically every 10 minutes) as set by Info Sys.
Setup Outlook Express as follows:
1) POP3 Server is
pop.secureserver.net
2) SMTP Server is
smtp.dtccom.net
- Check the box
"My Server requires authentication"
- Enter an ID and PW (ask Info Sys)
WEB-Mail
To retrieve mail using any device on the Internet.
1) Browse to Web Address
email.crane-interiors.com
.
2) Log-on with e-mail address
"ID"@crane-interiors.com
3) Enter password.
Forwarded Mail
Need email sent to another address, such as a
Gmail account.
Our POP3 server can relay mail automatically to another
e-mail address. Contact Info Sys to setup.
Large Attachments
Email is NOT intended for the exchange of data. Most
Company mailboxes can hold only 10MB to 25MB. To
exchange large files use a "cloud" service, such as
Google Drive.
SETTING UP COMPANY E-MAIL ACCOUNT
e-mail accounts have SPAM filters that users can
setup and manage through WEB-Mail.
Use the following procedure:
1) Startup Internet Browser and go to
http://email.crane-interiors.com
2) Log-in to email with ID and password.
3) In the blue menu bar, select Settings. In the
drop-down select

SPAM Settings

.
4) Set

Spam Filtering

"ON"
5) Set

Behavior

"Delivery to Bulk Mail"
6) Set

Strength

to LOW
7) Click on OKAY to close.
When mail is sent to an account, it is filtered and SPAM
goes to the

Bulk Mail

folder. When the mail client fetches
mail, the SPAM is not retrieved. Unfortunately, all SPAM
filters sometimes block good mail. When using Polled Mail
(a.k.a. POP3), use

Web-Mail

to check the

Bulk Mail

every
couple of days and delete the contents. Most mail boxes
have room for only 10 - 25MB of data and the

Bulk Mail
can add up
.
To avoid having to check the Bulk Mail with SPAM filtering,
change the

Behavior

to "Mark Subject with [SPAM]. In this
case ALL messages are retrieved when the mail client
(Outlook Express or Thunderbird) fetches mail.
To check other features of the Web-Mail software, use the
HELP menu.
SPAM FILTERS
When setting GoDaddy SPAM filter

Behavior

"Mark
Subject with [SPAM]", have the email client forward
messages marked with [SPAM] to a Delete Folder.
That allows viewing and easy deletion from the
computer. Here's how.
I
n Outlook Express select
Message
in the menu bar and
then

Create Rule from Message

.
1) Check the box

Where the Subject line contains specific
words
2) Check the box

Copy it to the specified folder
3) Click on the hyperlink "contains the words" and enter
[SPAM]. Then click on the hyperlink "specified folder" and
browse to the "Deleted items" folder.
4) Enter a name for this rule, such as

Go Daddy SPAM

.
5) Click on OKAY to accept.
Other email clients have similar setup. Ask Info Systems
for assistance.
SPAM XPLODER
Our WEB Server can optionally scan all e-mail with SPAM
XPLODER. Click here for a discussion of features.

Note
that this discussion is not with our Server and some of the
same services may not be available.
Note: "Forwarded" e-mail, i.e. e-mail that it relays to your
personal account can not be scanned.
Since SPAM filters always have "false-positives," we do not
automatically turn it on. If SPAM problem is serious, these
filters may be a solution.
Our e-mail HOSTING company scans all WEB &
POLLED e-mail for viruses. It can not be turned off.
OPTIONALLY we can set it up to also block SPAM.
Please contact Info Systems if you want SPAM
blocks activated.