1. Employee Records
1.1. Employee Hire Records
1.2. Hourly Employee Manual
1.3. Salaried Employee Manual
1.4. Supplemental
1.4.1. Understanding Annual W-2
1.4.2. Designated Beneficiary
1.4.3. Contract Employees
2. Payroll Processing -Policies
2.1. Time in a Box Clock
2.2. Salaried Policy & Procedures
2.3. Departments
2.4. Employment Termination
3. Employee Benefits
3.1. Voluntary Employee Insurance
3.2. Cafeteria Plan (IRC Section 125)
3.3. Savings Program
3.4. Garnishments
3.5. 401K Program
• Pension Protection Act of 2006
3.6. Charities
4. Employee Safety
4.1. Policies
4.2. Substance Abuse
4.3. Mandated Documentation
4.3.1. First Injury Report
4.3.2. OSHA Log
4.3.3. Worker's Right to Know Act
4.4. Worker's Compensation
4.5. Safety Committee
5. Records
5.1. Government Poster Requirements
5.2. Maintenance of Short-Term Documents
5.3. Archive Maintenance
Current Medical and Dental Providers
MAJOR MEDICAL/VISION
Network Providers
ALWAYS check with BCBS BEFORE
any expenditure.
Mail:
BlueCross BlueShield of TN
1 Cameron Hill Circle
Chattanooga, TN 37402-0001
Customer Service: (800) 565-9140
CLICK HERE for ONLINE Explanation of Benefits
VISION BLUE Benefits

DENTAL
Delta Dental's Automated Service Inquiry speeds up
verifying eligibility and providing benefits information. It
gives details over the phone 24 hours a day, 7 days a
week.
Click here to download a Quick Reference Guide
Automated system
(800) 223-3104
Offices
(615) 255-3175 or (888) 281-9396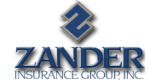 Low Cost Prescriptions
Click here for
Kroger's $4
Prescription List.
Click here for
Walmart's $4
Prescription List.